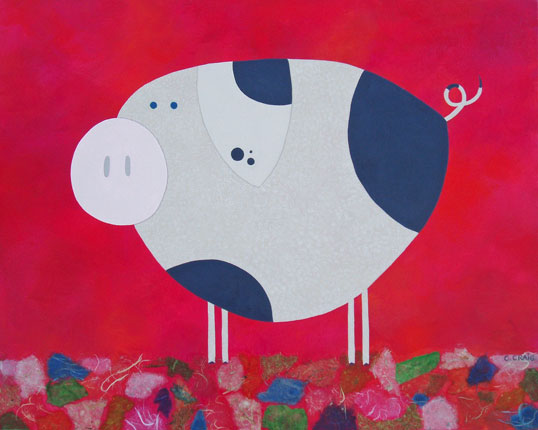 Wimber Lee
Mixed Media on Gallery Wrap Canvas 16"x20" $750
I asked my newsletter subscribers and those on facebook to help me decide on a name for this pig.
The suggestions were really terrific!
I have logged all the names in my sketchbook for safekeeping,
and will pull from this list for future pigs and other critters.
When I saw this clever name as an homage to my beloved town,
I knew instantly the name was perfect.
Thanks so much to everyone who gave their suggestions and to Julie for this one!
Available from Signature Art Gallery, Tallahassee, Florida.

colorful contemporary modern whimsical pig painting