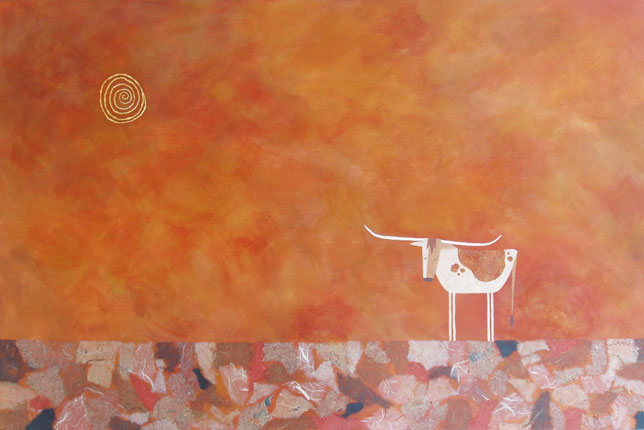 The Skies of Texas are Upon You
Mixed Media on Gallery Wrap Canvas 24"x36"
A slight twist on the title of the UT alma mater with appropriate colors.
As a Texas Ex this was an artistic moral obligatory....that and my dad would have insisted on it.
Available from Blair House Gallery, Wimberley, Texas.
Longhorn with burnt orange Texas sky painting.