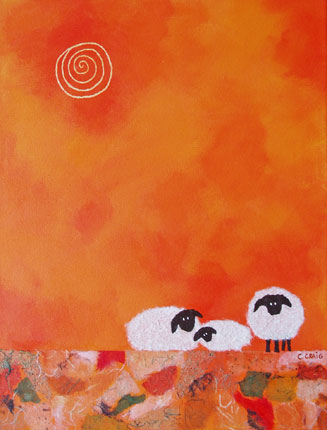 Feeling Sheepish II
Mixed Media on Gallery Wrap Canvas 16"x12" $475
A second sheep painting with warm colors and and a spiral sun.
Sheep are a common sight here in the Texas hill country and give every environment a sense of peace.
I found some nice fibrous paper for their fleece and also stippled paint on them for more texture.
(See detail image below).
Available from Gallery 601, Boise, Idaho.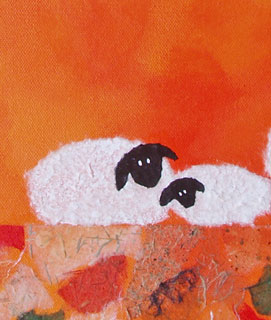 Modern contemporary whimsical sheep under sunny sky with orange and red.