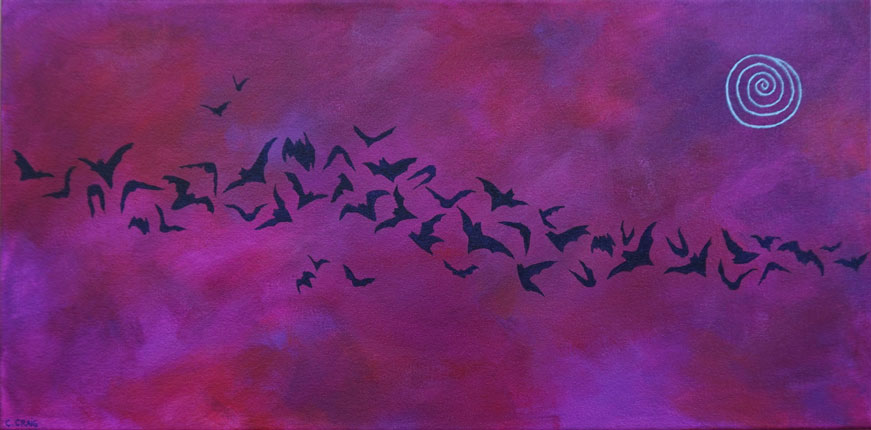 Bats with Blue Moon
Mixed Media on Gallery Wrap Canvas 12"x24"
A colony of bats against rich purples, magentas and violets with a spiral blue moon.
I really enjoy the simplicity of the bat paintings, the intricate shape of the bat holds it own in a design sense.
Available from Artisans ~ A Texas Gallery, Fredericksburg, Texas.