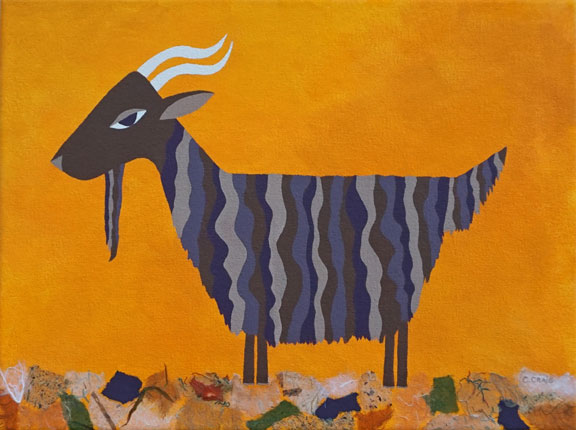 Leonardo
Mixed Media on Gallery Wrap Canvas 12"x16" $475
My first goat painting was cleverly titled "Vincent van Goat" thanks to my son.
My second goat painting was titled "Theo" because Vincent had a brother.
In keeping with the famous artist theme, I'm calling this painting "Leonardo."
You can really see the resemblance in the beard.
Available from Artisans Gallery, Fredericksburg, Texas.
whimsical modern colorful long haired goat art painting