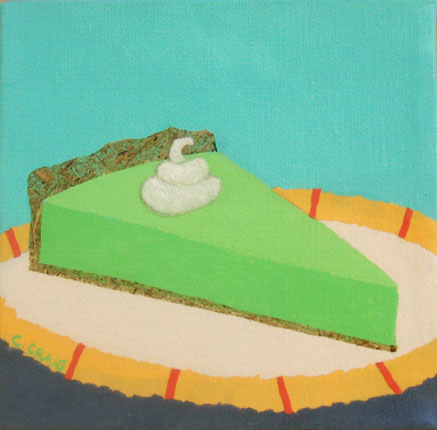 Key Lime Pie
Mixed Media on Gallery Wrap Canvas 5"x5"
SOLD
I lived in Miami for a few years when I was a kid and we had a key lime tree in our yard.
My mom introduced me to my first homemade key lime pie.
For this I am very grateful as it is now my very favorite flavor of pie.
The textured paper makes a very realistic looking graham cracker crust.
Whimsical colorful key lime pie painting