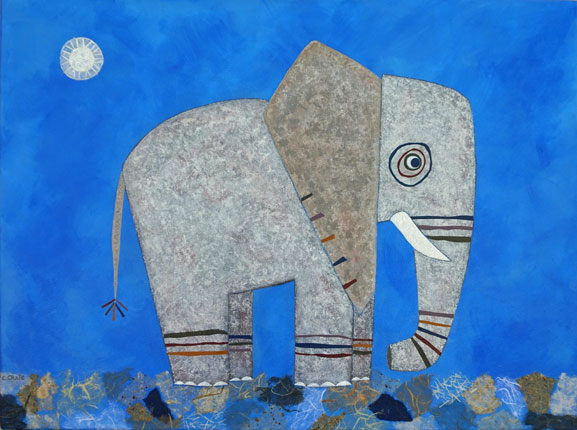 Everything Else Is Irrelephant

Mixed Media on Gallery Wrap Canvas
SOLD
My first elephant painting.
I have had an elephant on my "to paint" list for a long time as I just adore these animals.
I loved developing the texture and colors on this piece, definitely a subject I'll do again.
Thank you to my pun-loving son James for the awesome title.

Prints are available of this image. Please go to the prints page.
Back to Animals

whimsical stylized fun modern mixed media collage art painting of elephant with blue sky