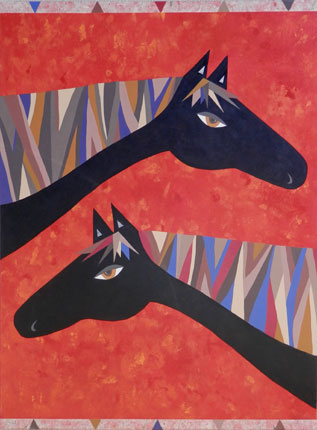 Black Beauties
Mixed Media on Gallery Wrap Canvas 40"x30" $2600
This was a challenging piece, but I really enjoyed working on it.
I loved painting the bold black horses against the southwest colors of the manes, plus all of that juicy red,
Inspired by the colors of Navajo rugs, the graceful and beautiful horse makes for a perfect subject.
Modern contemporary mixed media painting of black horses on red background with stylized southwest colors.