Casey Craig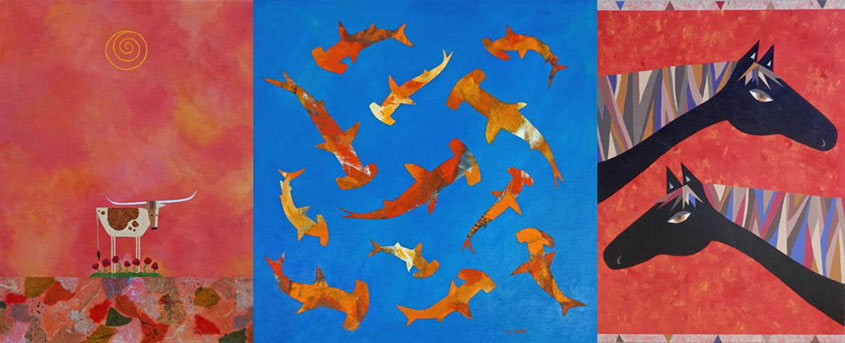 New Gallery Representation!
I am very pleased to announce that my work is now available from Gallery 601 in Boise, Idaho.
Featured in Heart of Texas Magazine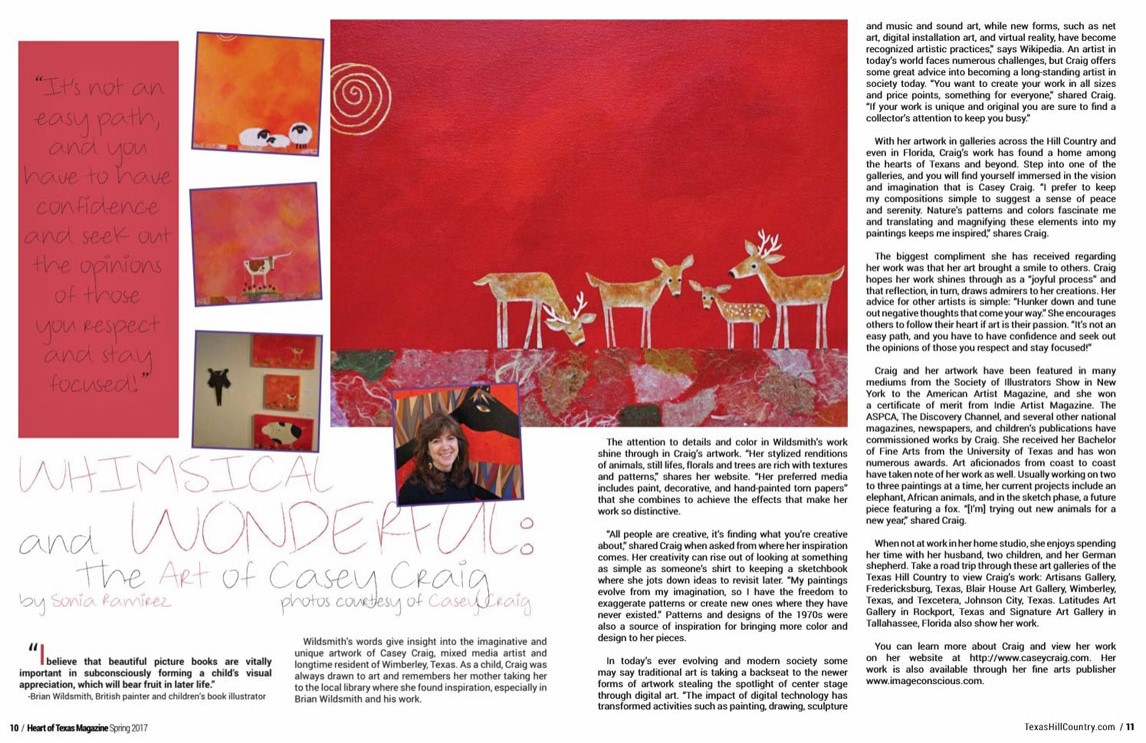 Colorful and contemporary paintings...explore the art & imagination of Casey Craig.

Sign up for my e-newsletter here!
Contemporary whimsical stylized animal paintings. Modern contemporary abstract tree paintings.
Contemporary colorful stylized longhorn, horse, fish, bird, and bat paintings.
Colorful contemporary mixed media collage paintings.